Giving Back Book
Linda Marshall's debut book - Giving Back, How To Find Your Personal Joy and Make a Difference to Others, presents us with the revolutionary concepts of joy, gratitude, optimism, excellence, respect, laughter, leadership, relationships, legacy, and the profound impact they have on our life.
Give Back. Find Joy. 
Throughout this book, Linda addresses thought-provoking impressions encouraging you to take a look inside yourself. She helps you reflect on and review your practices and attitudes while providing tools to live a more engaged, meaningful, and successful life. 
Today's fast-paced environment can rob us of a mindful life and ultimately steal our joy. 
Living a "drive-by life," a term Linda coined, is an easy habit to fall into ― simply going through everyday motions without enjoying the journey. She explains in this book that this is something you should strive to avoid.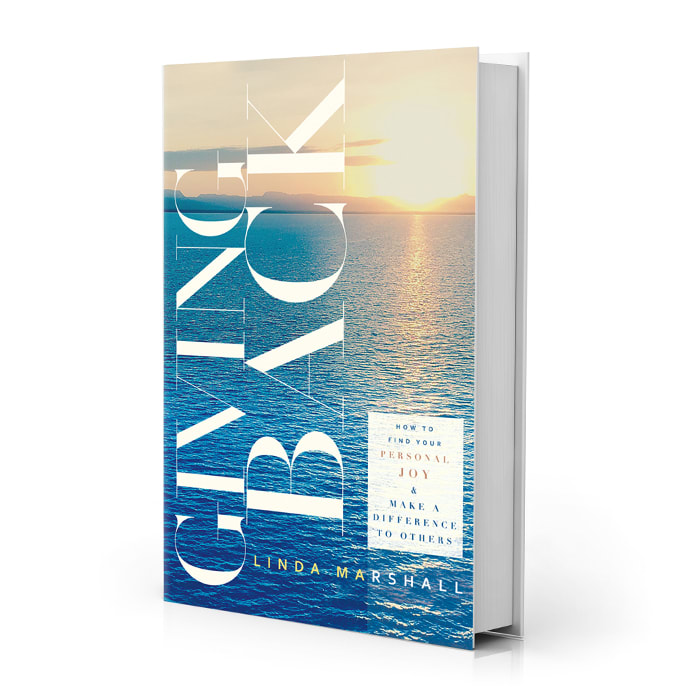 Joy counts for so much of what happens in life. We endure tough times, behaving as we do for better or worse, and in the end, it is the strength of our relationships that see us through.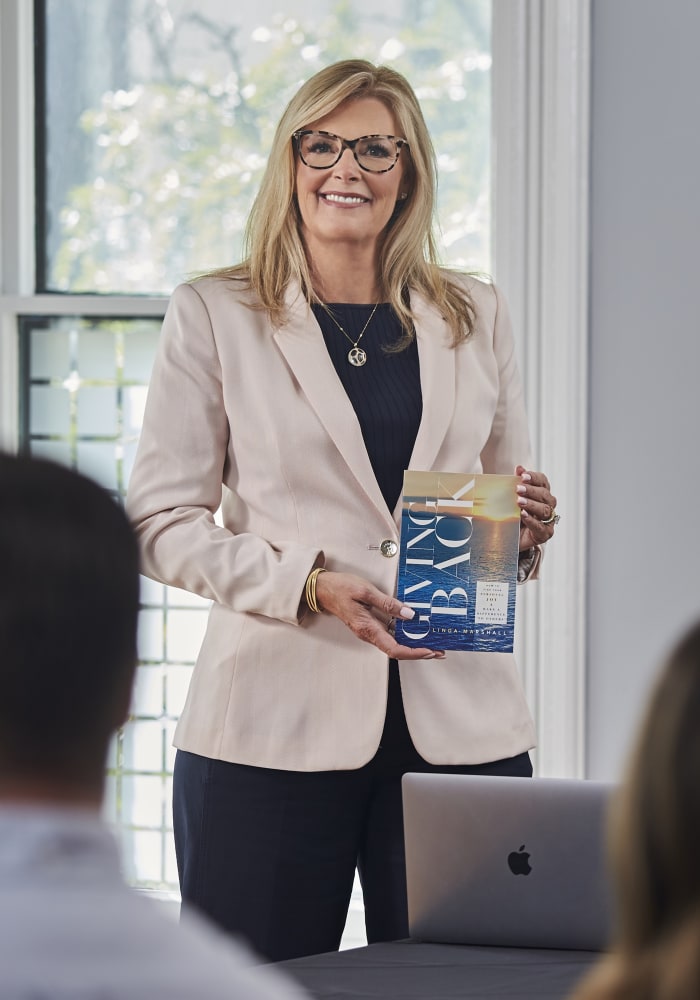 Make a Difference.
Linda knows that every day is an opportunity to make a difference.
Her mission with this book is to help people choose to always be joyful and grateful, rather than waiting for some designated time in the future. You have a choice to harness your happiness and to lift and enlighten others.
This book - Giving Back, How To Find Your Personal Joy and Make a Difference to Others demonstrates what truly matters and why you should live your life to the fullest.
Not only does Linda Marshall write about giving back and its significance to life, but she also backs that up with charitable giving through her company, Marshall Connects. Marshall Connects helps people and organizations get ahead by giving back.
If you are looking to give back and find personal joy, Giving Back will be the catalyst for positive change in your life.